Your outdoor space is as important as the indoors. If you have the right ideas, you too can change your outdoor space into a comfort zone for you and your family.
However, many of us only focus on decorating the indoors and leave the outdoor space from the plan. But when it's a sunny warm day and you want to enjoy quality time with your family, an elegant outdoor living space is a must. Your well-defined outdoor space needs a little push to be the best.
So, the question is, how can you change your outdoors into a nirvana? Let's find out!
7 Best Tips to Turn Your Outdoor Living Place into a Paradise
All these tips and tricks can help you to create the best place for your leisure time with friends and family.
1. Find out the right outdoor furniture
The first step to creating a comfortable and satisfying space is to find the right outdoor furniture.
Fortunately, there are many furniture stores where you can get furniture specifically for your outdoor space. Many times, we select furniture based on aesthetics rather than comfort. Make sure that you select comfortable furniture. Also, it's best if the furniture is weather/ stain-resistant as you will place them outdoors.
Sometimes we get troubled by having ink stains on the sofa. Don't worry! There are effective ways to remove even stubborn stains from your sofa fabric.
2. Add natural elements
Your main aim is to create a space for you where you can enjoy your leisure time. Thus, you should focus on adding a lot of natural elements such as flowers and plants.
But, there should be a balance between greenery and furniture. You can either place potted plants or create a mini flower garden or a combination of both!
3. Add shades
If you want to spend any time outdoors, it's best to place shade in your outdoor space. Shades can help to protect you from harmful UV sun rays. There are various options available, and you can either go for a permanent or a temporary shade option. However, there are many other factors you need to consider when picking the right shades.
Depending on your patio location, you need to choose your shade. For a porch that receives a lot of sunlight, low openness shade fabric will help to maintain a cool temperature and block the harsh sun rays. Plus, you can opt for a motorized shade that you can operate with remote control.
4. Light up your outdoor space
Illuminate your space! There are various ways you can light up your outdoor space. It will allow you to enjoy the space at any time you want! If you are using more than one lighting fixture, it's best to stick to 200 lumens per fixture. To save yourself from extra electric billing, go for solar lighting options! There are various types of lighting you can use such as: 
i) Floodlights
This type of lighting will give you the best illumination when you are spending some quality time outdoors. There are different types of floodlights, and one of the most popular options is the LED floodlight, which gives you an energy-saving option.
ii) String lights
If you are looking to add a magical and creative touch to your outdoor space, consider getting string lights! Although they look similar to fairy lights and provide better illumination than fairy lights. You can use it to light up your patio, deck, or veranda. On the other hand, these lights will decorate your desired place into a paradise.
iii) Step lights
You can use this type of lighting to light up your outdoor stairs. And they look great as well! You can easily combine this lighting with string lights or post lights to give a great look to your outdoor area!
iv) Garden light
You will definitely want to enhance your lighting game to the ultimate form, so how about garden lights? This decoration will give your garden a magical forest look. Just add some gnomes and fairy statues and boom! Perfect fairytale outdoor space.
v) Outdoor lantern light
The Estarn Asain lantern light decorations look so good that even other countries adopt these looks in different regions. You can install them too, and add lantern lights in your way of the road to make it look stunning.
5. Create a dining space
Although you can get ready-made outdoor dining chairs and tables, you can also get these furniture custom-built, according to your needs and requirements.
When selecting an outdoor dining table and chairs, it's best to stick to weather-resistant materials, such as treated wood and stainless steel. Any well-reputed outdoor living company will offer you a variety of outdoor dining set options to select from!
You can also create a combination of an outdoor kitchen with a dining space! However, if space is an issue, then you can opt for a BBQ space, the choice is yours!
6. Include ornamental equipment
Adding decorative elements such as a miniature fountain or waterfall is another great way to enhance your living space! Fire pits or fireplaces are also great design elements to add! However, if you have kids and/or pets at home, you can get artificial fire pits or places to be safe!
To create a relaxing atmosphere, you can combine various outdoor living products such as wind chimes, lightweight curtains, and a hammock to relax during lazy evenings!
7. Match the colors!
Many of us don't give much importance to color matching. Color coordination is important for creating a nice and relaxing space. Surely, you can get creative and place one or two items that are different, but it's best to stick to color coordination!
For example, turquoise outdoor furniture paired with sunny yellow cushions could create a cheerful, tropical ambiance. You can even add white outdoor furniture with different shades of blue cushions and throws can create this effect. Don't you dare to miss these tips to create elegant outdoor living space.
3 Types of Outdoor Spaces
When it comes to outdoor living spaces, you have got a lot of options! Here are some types of outdoor living spaces that you can have in your home:
1. Patio outdoor living space
A patio is a common outdoor living space that you can transform to your needs and comfort. A patio is used mainly for spending some relaxing time or dining outdoors.
It is versatile, you can transform the space in whatever way you want! A patio is built with various types of materials such as stone, pebbles, concrete, and rock. If you are looking for an affordable option, gravel, brick, and concrete patios are the best alternatives for you!
2. Deck space
In an interconnected system, the deck is an outdoor living space that you can add to your home! It's a wooden platform connected to the main house.
Do you know that a deck can enhance your home value?! Not only that, but it will also give a new look to your home. If you don't have a deck, you can always build one to increase your living space!
3. Balcony as outdoor living space
A veranda or balcony can be used to increase your living space! You can use this versatile space for any purpose, whether it's spending some great family time or dining outdoors!
Using the backyard, you can always transform your backyard and include it in your living space in various ways! Why not create a garden where you can spend some lazy evenings hanging out with friends and family? Anything's possible with a backyard!
3 Benefits of having a beautiful outdoor space
Before we head off to find out how we can transform the outdoors, let's first check out what are the benefits of outdoor living spaces. There are many advantages of outdoor living spaces, and some of these are:
1. Relax your eyes
Do you know that outdoor spaces can help to relax your eyes?! That's true. Our eyes get stressed out from the indoor lighting, watching tv, using a computer, or even reading. Your outdoor space will help your eyes to adjust to the open space.
2. Provide a positive effect on health
Staying indoors for too long can harm your health. A well-designed comfortable outdoor space can help you to relax and get some sunlight, which is a natural source of vitamin D.
However, don't forget to wear sunscreen when outside! Spending time outdoors not only helps you to get vitamin D naturally, but it also improves your immunity and mood. Besides that, it reduces inflammation in your body.
3. Reduce stress
Modern life is stressful, a fact that no one can disagree with! Spending quality time outdoors can help to reduce the stress we face in our daily lives. It helps to reduce muscle tension, blood pressure, etc. You may don't know that your work performance can drop due to constant stress.
Mental fatigue can decrease your creativity and negatively affect your mental and physical well-being. Having a small garden in your outdoor living space can help to reduce stress by reducing cortisol levels, which is a hormone that triggers stress.
These are some reasons why you should consider transforming your outdoor space. Can you recline and unwind from your hectic lifestyle without a change in living? Let's now take a look at some tips to change your outdoors into a place of relief in no time, with the help of the right furniture and design ideas!
How to Select the Best Outdoor Home Decor and Furniture
There are several factors you need to consider when getting home decor and furniture for your outdoor space and these are: 
1. Comfortable sofa or couch
To spend a cozy evening with friends and family or to read your favorite book, you need a comfortable sofa or a couch, which can withstand the changing weather. Make sure the wood is treated and is weather-resistant. And not to forget, the seating should be comfortable! You can add contrasting cushions and shrug to create an aesthetic look as well.
[Hint: Use as many cushions as you want! They are comfy!]
2. Material
When selecting chairs and tables, make sure to go for materials such as stainless steel or aluminum, or plastic. Both aluminum and plastic are rust-resistant and lightweight, compared to stainless steel. If space is an issue, go for furnishing items that serve a dual purpose.
Multi-purpose furniture is a great solution for small spaces. For example, you can use ottomans both as a stand-alone bench and as seating for guests! They are better for cleaning mold easily.
3. Armchairs
Why only include sofas? Let's get creative and create a combo of sofa and armchairs. The two best materials for these furnishing items are teak and rattan.
4. Rug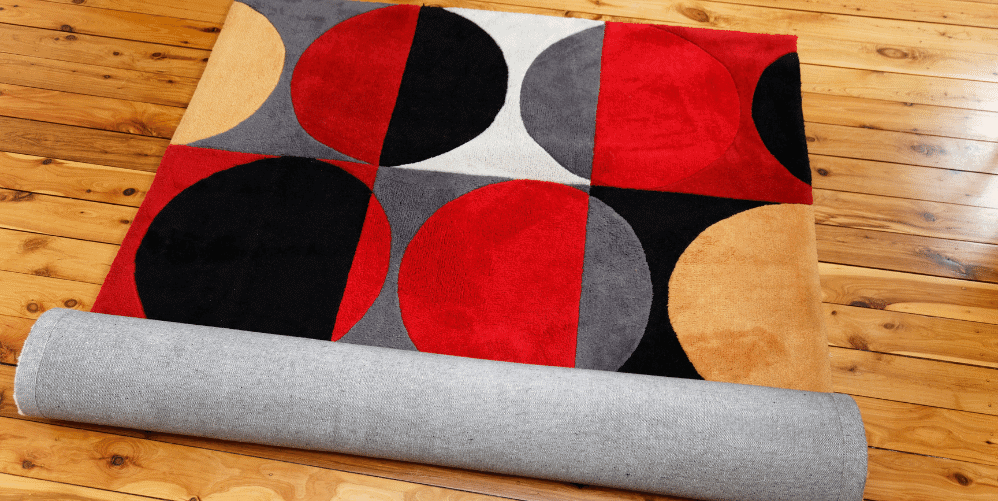 Wait! And don't forget to add a cute rug to complete the look! There are a variety of rugs you can use for your outdoor space.
When it comes to rugs, you can get natural fiber rugs such as bamboo or jute, or synthetic ones, such as acrylic rugs. There are a lot of colors, shapes, and sizes that you can choose from! You can find different furniture stores that offer perfect fittings specifically for outdoor spaces.
A quick Google search using an outdoor living store or elegant patio furniture online will help you to find such stores. On the other hand, if you want to find such stores in your area, use a search term such as 'outdoor furniture near me.
5. Stylish colors
Wait! There's still one element that you shouldn't overlook and that is outlook. Your outdoor space color will enhance the outlook. So, selecting the 'right' color is a must! Here is some eye-catchy color that you can consider picking,
Red
Copper
Royal Blue
Navy
Canary
Beige
Black
Emerald
Champagne
Well, using one color can be a bit boring, so why not create a combination of two or more? Some amazing combinations are:
You can pair champagne with beige and dark blue
Black looks great with most of the colors. You can also pair it with red, beige, or copper
You can combine emerald green with beige or ivory
However, don't mix too many colors!
FAQs
How much will it cost to remodel my outdoor space? 
The costs vary as it depends on your needs and preferences. Remodeling a small outdoor space compared to a large one will cost less than vice versa. Also, complete remodeling will cost more than a partial one.
Do I need to hire a landscape design studio/agency, or can I design my outdoor space by myself? 
You have both options when it comes to outdoor design! If you feel that you want professional help in designing your outdoor space and saving time, you can find various landscape design agencies/ studios to help you out with your project.
However, if you feel that you are on a tight budget, you can design your space by yourself, if you have the right tips and design ideas! 
Is it possible to design outdoors on a budget?
Yes, it is possible to plan an outdoor living design on a budget! Most of us think we need to spend a lot when it comes to remodeling the outdoor space. Many DIY great design ideas will help you to design the outdoors where you can relax!
Which one is the best option: a patio or a deck for someone on a tight budget? 
If you are planning to remodel your outdoor space on a tight budget, it's best to opt for a patio. Patios cost less than decks. However, for uneven grounds, patios aren't the best option.
Which is the best flooring for my outdoor patio?
There are various options for your outdoor patio, such as rubber flooring, ceramic tiles, artificial grass, outdoor carpet, and porcelain tiles.
What are some best materials for outdoor furniture? 
Some best materials are resin wicker, steel, aluminum, recycled plastic, wood, and mosaic. Although these are just some of the materials listed for outdoor furniture, stainless steel is considered the best option among them, as it doesn't corrode or rust easily. 
How can I protect my outdoor furniture? 
Unprotected furniture can get damaged by changing and harsh weather. For example, during winter, you will need to cover your furniture. Even though they are made from weather-resistant materials, covering to protect them will help them to last longer. Also, make sure to keep the furniture clean. Another way to protect your furniture is to apply a layer of protective sealant. 
How do I protect my furniture during the rainy season? 
To protect your furniture from rain, apply water sealants to the furniture to keep them safe and waterproof. Also, you can add waterproof sealants for extra protection.
How to Create the Best Elegant Outdoor Living Space? 
There is nothing so-called the 'best' living space that looks out there. It all depends on your choice of colors and furniture. Whether you want to go for a grand and royal look or you prefer a simple yet soothing to your space, the choice is yours! However, these tips will help you to make the right decision and pick suitable furniture!
Here's another extra tip before we leave, browse through any well-known outdoor living magazine to get more outdoor living ideas! All you need to do is to mix the right elements and create the space that you'll fall in love with!