About
A few words
About us​
Can't decide which furniture is the best for you? Furniture Maze is all about matching the right furniture for daily use or luxury needs.
We cover only the best furniture from dining rooms to the outdoor area of your home. Our site also includes tips and tricks to make the best of your home-this also includes help on fixing your furniture.
So let Furniture Maize help you decide which furniture is meant exclusively for your home.
"Blogs, Guides, Honest Reviews, Videos, and Tutorials for choosing the right furniture for living out the home of your dreams."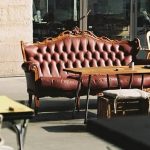 Previous
Next
A few words
Mission statement
Each of our review is done after we have used it physically.
Why Recommend Us
We don't think about the revenue. Our only goal is to helping people through our experience and knowledge.